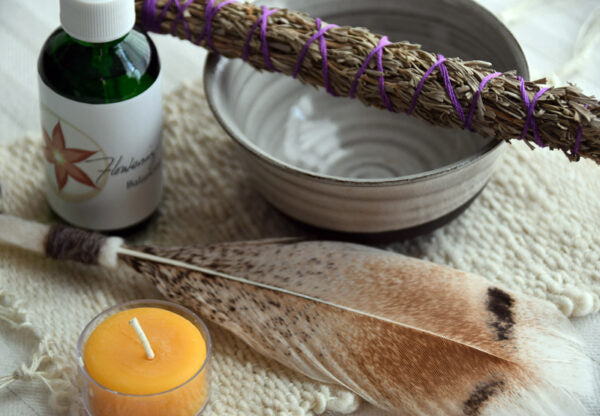 Ritual Tools
Ritual is a powerful symbolic act that gives form to your prayers and tangible shape to your intentions. Each item is hand crafted with ethics, intention and sacred purpose.
Read More About Ritual
Ritual Hearth | Large #6
Regular price
$130.00 USD
Regular price
Sale price
$130.00 USD
Unit price
per
The Ritual Hearth gives you a sacred place to work with the transformational power of the Fire Element in your spiritual practice.

The Fire Element in Ritual
Many rituals of protection, family unity, abundance and healing are centered on the hearth. My own Celtic ancestors often included fire in their spiritual practices. But most modern homes no longer have a fireplace.

A Ritual Hearth gives you a symbolic ritual space to call on the power of Sacred Fire. Call on the Element of Fire to release, transform, manifest and heal.

When can you use your Ritual Hearth?
Healing. Manifesting. New Moon. New Year. Birthday. House Warming. Space Clearing Ceremony. Prayer gathering. Funeral. Wedding. You could give it as a gift. It can be used in so many ways – whatever you can imagine. In the instructions included, I'll give you some sample rituals. Once you understand the framework, it will be easy to adapt and create your own.

You will get THIS hearth.  

Share